DEEP CLEANING & DISINFECTION SERVICES
When the health and safety of your property and occupants is a concern, CRC has the experience to provide expert decontamination services you can count on.
Fires, flooding, mold, hazmat incidents, viruses, and infectious diseases can cause facility contamination that requires more than the typical cleaning to remediate hazardous and infected areas fully. CRC will perform a comprehensive cleaning and apply properly graded disinfectant to all touchpoints to ensure all spaces are effectively sanitized.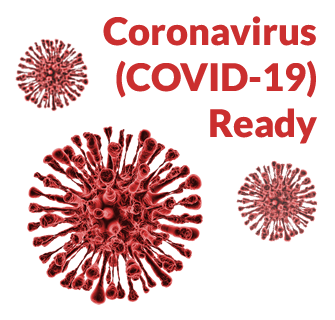 Full Surface Sanitization
Our teams only use industrial-grade disinfectants and application procedures approved by the U.S. Environmental Protection Agency (EPA), Centers for Disease Control and Prevention (CDC), and U.S. Food and Drug Administration (FDA) for appropriate surface sanitization.
OSHA Compliant
CRC's staff and procedures all follow stringent OSHA mandated standards, utilizing specified personal protective equipment (PPE), documenting equipment and methods used for cleaning accuracy, and ensuring proper biohazard disposal of infected items.
Complete Disinfection
Our cleaning technicians and project managers perform post-work evaluations to ensure the quality and thoroughness of cleaning and disinfection procedures delivered. Giving you the confidence to know your property, occupants, and community are safe.
Industry Expertise
CRC has provided expert cleaning, disinfecting, and restoration services for municipalities, healthcare facilities, real estate, commercial properties, warehouses, and many more industries. We strictly follow all industry guidelines and requirements to offer adequate services.
We take our work seriously, adhering to all OSHA regulations while keeping regular communication with appropriate health and environmental organizations to offer the most up-to-date solutions.
Our branch offices and response teams are strategically placed throughout the country; ready to mobilize to your facility at a moment's notice no matter your location.