WATER DAMAGE MITIGATION
Immediate response to your water-related emergency is paramount, and CRC is always prepared. Our 24 hour nationwide dispatch is immediate with typical onsite arrival within 2 hours. CRC's technicians are certified in water damage mitigation and structural drying techniques and have extensive experience restoring water damaged properties.
Emergency Response
Skilled teams respond immediately to secure property and repair damage to stop any further loss.
Water Extraction
Highly trained extraction specialists respond immediately to remove water quickly.
Drying/Dehumidification
Specialized teams using temperature and humidity equipment to remove moisture.
Demolition/Haul Off
Hazardous material technicians ensure property is demolished and disposed of properly.
Infrared Thermography
Experts identify and report the source of moisture using the latest infrared systems.
Damage Restoration
Water damage restoration experts return your property to a like new condition.
Comprehensive Drying Plans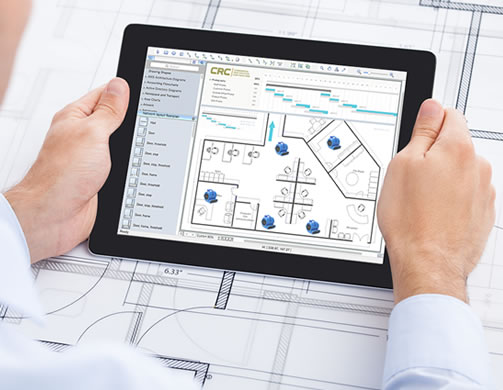 Most buildings can be dried in 3 to 4 days. However, certain factors can extend the drying time such as the total air volume within the building, building access, ongoing business operations, and electrical power availability.
A comprehensive drying plan will be created to optimize the drying time and have you back to normal as quickly as possible.
National Equipment Availability
CRC provides superior response time and maintains consistent pricing for any size of loss or disaster by instantly deploying its own equipment.
With over 50 equipment locations throughout the nation CRC can deploy the equipment needed for any disaster scenario within minutes.