COMMERCIAL ROOF DAMAGE REPAIR SERVICES
When your roof sustains damage, it can quickly become a headache and a potentially costly problem. Even damage that might seem like a minor issue, can lead to severe consequences, such as water leaks, structural damage, or even a complete roof collapse. Our team of certified professionals has over a decade of experience in commercial roof repair, and we pride ourselves on delivering high-quality services that go beyond our clients' expectations.
What to expect during the commercial roof repair process.
If you're a business owner or property manager in need of commercial roof repair, you may be wondering what to expect from the process. It's important to understand that every commercial roof repair job is unique, but there are some common steps that most roofing contractors will follow. Taking the time to familiarize yourself with the process can help you prepare your business and minimize the disruption caused by the repair work.
The first stage is to conduct an inspection of the existing roof. This involves examining the condition of the roof and identifying any areas that require repair or replacement. We will also assess the roof's overall structure and make note of any potential safety hazards.
After the inspection, we will create a detailed plan for the roofing work. This plan will include an estimate of the time and cost required to complete the work, as well as a detailed breakdown of the materials and labor needed. We will also conduct a code review to determine if any upgrades will be required to meet current code as well as a coverage review to ensure the repairs are covered.
Depending on the extent of the roofing work, we may need to obtain permits and approvals from local building departments or other regulatory bodies. This stage can take some time and may require additional documentation or inspections.
Once all necessary approvals have been obtained, the contractor will begin the preparation stage. This involves removing any existing roofing materials, repairing any damaged areas of the roof deck, and ensuring that the roof is clean and free of debris.
The installation stage is where the majority of the work takes place. This involves installing new roofing materials, such as shingles, tiles, or metal panels. We will closely follow the plan created in the planning and estimating stage to ensure that the work is completed on time and within budget. Additionally, we follow strict safety protocols and use specialized equipment to ensure a seamless and efficient repair process.
Once the work is complete, we will conduct a final inspection to ensure that all work has been completed to the required standards. This inspection may involve a third-party inspector to provide an unbiased evaluation of the work.
After the final inspection, we will conduct a final walk-through with the property owner to ensure that they are satisfied with the work and that any remaining concerns are addressed.
CRC Restores Hurricane-Damaged Funeral Home Without Disrupting Operations
A respected funeral service provider with a historic property dating back to 1874, suffered significant damage during Hurricane Ida. The storm's impact caused roof damage, shattered clay tiles, and led to extensive mold growth in the 20,000 sq ft building.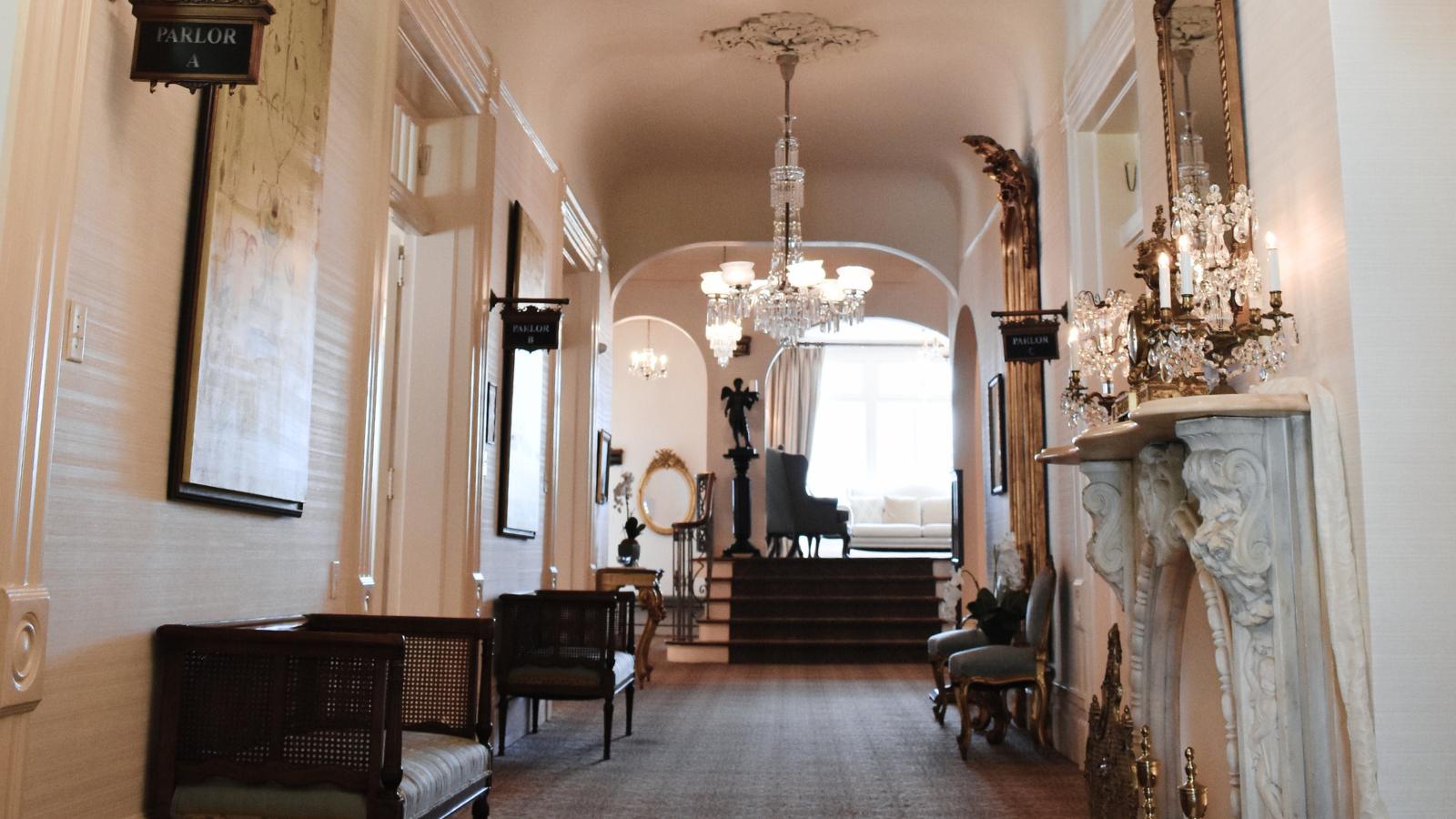 What People Say About CRC.
CRC Team was very professional throughout the process. Communicated effectively. Was on time and did a fabulous job! Very helpful and kept a good attitude throughout this sometimes difficult situation. I appreciate their fast and efficient work. Great customer service.
CHERYL C.
Property Manager